I have received some lovely gifts from people I've met
I thought I would share them with you...

They mean a lot to me and I appreciate them...
This poem is a GIFT to me ©
please do not use without permission
LORD WILL YOU TELL HER
lord im only 9, and i have something to say.
the doctors put mama, in the hospital today.
im usaly awake, when my daddy gets mad
but i slept today, now for mama i feel bad.

im use to holding mama, untill help comes by.
but today no one held her, or wiped tears from her eyes.
the policemen took daddy, like they allways do.
and my aunt took me, to stay a day or two.

but this time was different, as we started to go.
my aunt said there's something, that i needed to know.
i stood there in pain, when she said GOD called your mama home.
lord you know how i feel, without mama i'll be all alone.

lord me and mama, prayed together each night.
then with a soft kiss, she would tell me goodnight.
but lord i feel bad, because i slept today.
so Lord will you tell her as dry her last tear's away.
ken ferguson GOD bless ©
ken's resting place
---
---
---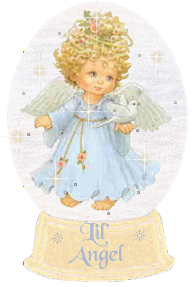 I received this gift from a very special lady
Thank you - "Sunshine"

Thank you - Catherine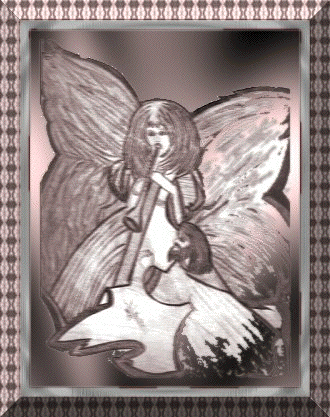 This was given to me from a lady in Michigan named Loretta,
she drew this especially for me.
Please do not reproduce this.
©-Copyrighted-©



Please accept this rose globe as gift from Honoring Human & Spiritual Diversity!!




[HOME Page] [About Me] [Letters from others]
[Links & Information] [Awards I've Received]
[Gifts I've Received]
[Rachel Miller's Story] [WomenofSpirit]
[Web Rings I belong to]
---
---
---
~ Updated: 9-26-2000 ~
This site was born on January 30, 2000
Page designed & maintained by TOBI
All HTML was hand coded.
No HTML editors were used.
All Rights Reserved.